Contact Us At 305-393-0736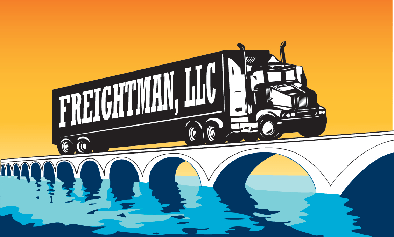 OUR COMPANY
FREIGHTMAN IS A FLORIDA KEYS BASED FREIGHT BROKER THAT WILL ASSIST OUR CLIENTS BY:

1. ALLOWING YOU TO KNOW PRIOR TO ANY SHIPMENT BEING MADE WHAT YOUR ACTUAL SHIPPING EXPENSE WILL BE.

2. ELIMINATING ISSUES WITH DRIVERS ABOUT THE TYPE OF DELIVERY BEING MADE.

3. REDUCING YOUR EXPENSE WHENEVER POSSIBLE BY USING OUR CONTRACTED, INSURED, AND BONDED CARRIERS.

4. EXPEDITING CLAIMS FOR DAMAGED OR MISSING MERCHANDISE.
FREIGHTMAN MISSION STATEMENT
TO PROVIDE OUR CLIENTS IN MONROE COUNTY THE NECESSARY TOOLS TO VERIFY ANY FREIGHT CHARGES "UP FRONT" BEFORE SHIPMENTS ARE MADE, AND TO REDUCE THE EXPENSE OF FREIGHT WHENEVER POSSIBLE.
Freightman, LLC -- Copyright 2009 -- All Rights Reserved
Contact Information